Domino Money Management Results
The Domino extension cannot be used as a standalone software. It has to be applied to any signal, robot or programme. Some products and services are offered only with the Domino extension (Investment Programmes), other indicate the use of this system (Domino Gold Bot = Gold Bot + Domino).
The following example shows how money management affect the Gold Bot's performance. These results represent monthly results without cumulative all time effect. At the beginning of each month, the balance is the same.
NO ALL-TIME / YEARLY CUMULATIVE EFFECT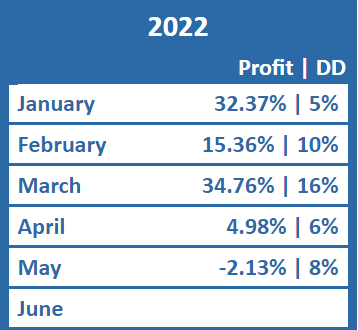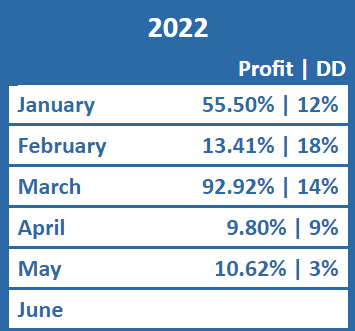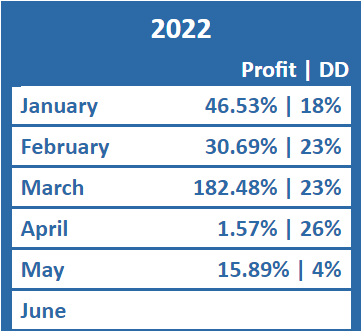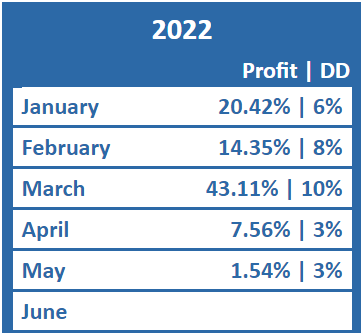 The longer the Domino system is attached to trading, the more the results will differ. Long-term cumulative results will tend to differ even more as time passes. Considering checking the desired product details to view the difference.
How Does Domino Work?
Domino Money-Management System uses various techniques within quantitative analysis to deliver outstanding results. The exact algorithm cannot be disclosed but overall concept is well described below.
While trading with Domino you won't see more or less trades, we won't be using grid or martingale system. The whole effect is achieved by varying the size of trading based on developed calculations and templates.
DOMINO
DOES NOT
DOES
No Martingale
Increase lot size
No grid trading
Decrease lot size
No multiple SL / TP levels
Increase allocation
No multiple trades
Decrease allocation
No increase in trades
Same trades