Signalator Free Forex Signals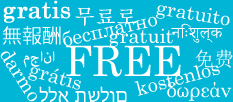 Signalator offers the totally free forex signals. The signals are completely free of charge. You do not have to provide any payment details, we do not charge you at all. Moreover, the free subscription period is unlimited. You receive a free access to profitable trading signals simply by registering with the Signalator website. To get the free subscription, just register with the website (click here to register). The registration is free and is required to access the signals. If you are already registered and you did not activate the free subscription or your subscription is expired, go to the My Subscription page to activate / extend your free subscription for free.
There are certain limitations you will face whilst using the Signalator free subscription. Further you will find the table with detailed information on the signals you will have an access to and the options you will be entitled to. The free subscription is provided for the Signalator XT signals set.
With the free subscription you receive the same alerts as any paid customer to the Signalator XT signals set. The signals are available instantly on your personal page. To check signals you have to check each signal separately. You won't receive any SMS / Email notification when a new signal is released. Automated trading is not available. All website pages come with adverts.

Access to any Signalator signal
NO (only Signalator XT signals)
YES
SMS + Email alerts
NO
YES
Automated trading + VPS
NO
YES
View all signals on one page
NO
YES
All pages come with adverts
YES
NO
Personal manager
NO
YES
WEB Alerts on personal page
YES
YES
Why you should use the free subscription? 1) First of all, the free subscription is FREE. Entirely free profitable forex signals without any payment information; 2) You may access these signals from any country in the world. There are no limitations; 3) The subscription is endless - you may use as long as you would like to; 4) If you have a demo account, it is more than reasonable to trade Signalator signals for free on your demo account; 5) If you would like to check whether our results are actually what we send. Simply compare signals you see and the results you receive. Please note: you may miss any number of trades as you do not receive any notification when a new alert is sent.
When to use the paid subscription? 1) If you want to trade on your real account; 2) If you want to have all trades executed automatically; 3) If you want to be sure you receive and execute all signals on time; 4) If you want to make real profits; 5) If you want to have a personal manager assistance.